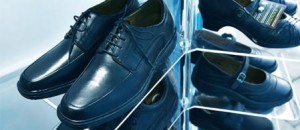 Orthopedic Shoes Hove/Brighton
At Podiatrust we offer a wide selection of Dr Comfort's Diabetic  and orthopedic shoes and slippers for men and women. We'll measure your feet in store to ensure the best fit. The shoes come in three different widths (medium, wide and extra wide) and in half sizes to ensure the best fit possible. The extra width and depth of Dr. Comfort shoes alleviate pressure on swollen feet, bunions, hammer toes for a more comfortable fit.
Common foot conditions such arthrisis, achilles tendonitis, heel pain, heel spurs, heel fissures, morton's neuroma, matatarsalgia, sesamoiditis or plantar fasciitis can be alleviated, treated and prevented with the right choice of footwear.
Our supportive, lightweight shoe design protects your feet — and helps you stay active.Heat-molded inserts personalize the fit of your Dr. Comfort shoes.Every pair of Dr Comfort shoes is supplied with a pair of Dr Comfort Gel insoles, flat eva inserts and a free shoe horn. Dr comfort shoes are very light and designed to last. We supply a range of Orthopedic shoes hove
Why does the footwear matter?
Arthrisis:Prescription medication and exercise will often alleviate arthritis symptoms. Your doctor might also recommend therapeutic shoes, orthotic inserts and customized shoe soles. Comfortable, well-made footwear can make it easier to manage your arthritis and get that exercise your doctor advises.
Bunions: Extra-depth shoes with a roomy toe box will allow more space for your bunion deformity. Leather shoes can be stretched by your podiatrist or footwear professional to accommodate the deformed area. A shoe insert may address the underlying mechanical cause of the condition.Usually a progressive deformity, bunions can be slowed or even stopped if treated early. Once severe enough, the only way to get rid of the deformity is surgical correction. Talk to your podiatrist to determine the best course of treatment for your condition.
Achilles tendonitis: Shoes and inserts that slightly elevate the heel will reduce the pressure on your achilles tendon. Footwear should also control your pronation and provide arch support
Athlete's Foot: Many socks have wicking fibers that can help keep your feet dry. Shoes made of "breathable" material will also reduce your likelihood of developing athlete's foot. Footwear made of materials that "breathe" will reduce moisture around your feet.
Corns and callouses: A correct fit and size will reduce the motion of your foot within the shoe, thus reducing the primary cause of corns and calluses. A foot orthosis to correct underlying biomechanical abnormalities and inserts that contain gels and foams can help as well. Socks that reduce the frictional forces on the skin can also help, as can wearing two layers of socks.
For additional relief from corns and calluses, use a pumice stone on them after bathing. Skin creams and softeners, either over the counter or by prescription, may help slow the progression of corns and calluses. There are also friction-reducing gels that have been shown to reduce their occurrence.
Claw/Mallet? Hammertoes: Shoes with extra depth and a larger toe box provide more room for your contracted toes. Leather shoes can be stretched by your podiatrist to accommodate the toe that may be rubbing. There are also shoes made of flexible materials especially for this condition.
Because there is no way to target these tiny muscles with exercise, the only treatment for hammer toes is surgical correction. Your podiatrist can discuss the best medical approach for your toes.
Diabetes: Well-made, properly fitting footwear can help you avoid complications associated with diabetes, including unnecessary amputations.Dr. Comfort offers a complete footwear system for men and women with diabetes.
Heel Pain: The best way to reduce heel pain is to give your injured soft tissue some rest — and some support. Wear shoes designed to provide stability. Grab the back of the shoe in the heel area with one hand then grab the ball of the shoe with the other and twist. A good shoe will resist this twisting motion. Never buy a shoe that you can easily twist. Another way to add supportive resistance to shoes is to add orthotic inserts. The stiffer the material, the better. But to be effective, the insert must match the shape of your foot and arch.
For an exact diagnosis of your heel pain, and to learn how Dr. Comfort footwear can help you, schedule an appointment with a podiatrist.
Heel Spurs: Wear stability footwear fitted with an insert designed to reduce your foot's motion, as well as pressure on your heel.To get your heel examined and to learn about Dr. Comfort footwear, including inserts designed to help address heel spurs, schedule an appointment with a podiatrist.
Heel Fissures: Going barefoot or wearing open backed sandals are among the worst things you can do when you have heel fissures. Both allow the fat pad of the heel to deform, thereby opening up your fissures.Appropriate footwear is the key to proper biomechanics and preventing the formation of fissures. Wear shoes with stable heel counters, along with inserts to reduce the pressures on your heels. Look for shoe inserts with deep heel cups to redistribute the loads more evenly across your heels, and gels or foams that will function as an artificial heel fat pad.
Ingrown toenails:  Properly fitting shoes, possibly with an insert to alter how you push off when walking, may also reduce the chances of this deformity.If you need to be shown how to properly trim your toenails, visit a podiatrist.
Metatarsalgia: A properly fitting pair of shoes should allow the toe to bend properly. A shoe insert that reduces motion and has gels or pads at the ball of the foot typically reduces the symptoms of metatarsalgia. If you continue to experience pain in the ball of your foot, see a podiatrist.
Morton's Neuroma: Wearing properly fitting shoes and slippers with a wide, deep toe box can alleviate the discomfort associated with Morton's Neuroma. Your podiatrist might also recommend a customized insert.
Plantar Fasciitis Supportive shoes that address arch issues and lifestyle activities are often the first step toward alleviating plantar fasciitis. Your podiatrist might also recommend inserts, as well as stretching exercises. The key to successful treatment is addressing the symptoms early.Dr. Comfort shoes and inserts can be professionally modified for a personalized fit that will ease the discomfort associated with plantar fasciitis.
Sesamoiditis: Abnormal mechanics when walking typically cause sesamoiditis. Good shoes with padded inserts designed to lessen weight on the sensitive area will often alleviate sesamoiditis symptoms.
Get in touch today to find out about our range of orthopedic shoes hove