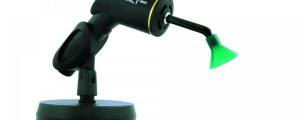 Fungal Nail treatment Hove & Brighton
PHOTODYNAMIC ANTIMICROBIAL THERAPY (PACT)
Fungal nail infections can cause the nail to discolour, thicken, become brittle and in some cases omit a bad odour. They can cause other problems with the nail such as abnormal growth and/or thickness, splitting, lifting and can become painful.
How does it work ?
PACT is a simple and pain-free treatment that is very effective at killing fungus and bacteria present in fungal nail infections. A special dye is put on the affected nail. The dye contains a chemical which is harmless to normal tissue but makes fungus and bacteria very sensitive to certain spectrums of light. The nail is then exposed to a special high powered LED light. The light combined with the dye causes a chemical reaction which destroys the fungus and bacteria.
PACt has been developed in Germany. To find out more about the  treatment please visit  PACTmed Hahn Medical Systems.
We are the only clinic offering revolutionary PACTmed treatment in Brighton and East Sussex.
PACT®
A course of treatment will include 6 weekly session in total.
Free 15 min check-up after 3 months of last treatment session. In severe cases another cycle of treatment may be required.
Prices: From £445 View Treatment Pricelist
If you have any further enquires please phone the clinic.
CLEARANAIL (New)
Prices: £375 View Treatment Pricelist
Visible results in just 2-8 weeks
Safe and virtually pain free.
Highly effective for advanced infections.
Only available through your podiatrist.
Uses advanced controlled micro penetration to allow access to the areas of infections