We also offer a range of Dr Comfort Orthopeadic and Diabetic footwear. Many foot conditions can be treated, prevented or allaviated with the right choice of footwear. Many foot conditions are caused by the badly fitting footwear. Finding a right pair can treat and prevent discomfort that can make our daily life difficult.  Dr Comforts' Diabetic and Orthopaedic shoes for men and women have been designed with Diabetics in mind, but are now available for those who suffer from heel pain, arthrisis, tendonitis, plantrar fasciitis or bunions. Every pair comes with inserts and a shoe horn. To ensure the best fit, Dr Comfort shoes are available in half sizes and three fittings (medium, wide, extra wide). We'll measure your feet in-store using a Bransnock device.
Come in today to feel the difference the right pair of shoes can make to your daily life. Based in Hove, East Sussex (and now with a clinic in Southwick), Podiatrust offers podiatry/chiropody treatment by skilled, qualified and experienced practitioner registered with Health and Care Professions Council. The HCPC is an independent body responsible for the regulation of allied health professionals, so you can be sure that our services meet national standards.
Podiatry is a medical specialism devoted to the study, diagnosis and treatment of disorders of the leg, ankle and foot. Podiatrists have to undergo rigorous medical training at a University which offers a Bachelor of Science Honours Degree. There are only 13 Podiatric Medical Schools attached to major Universities in the UK. In order to practice Podiatrists must pass the degree, register with the Health and Care Professions Council (HCPC) and gain full membership to The Society of Chiropodists and Podiatrists (MChS).
PODIATRUST Hove
56a Boundary Road
Hove
BN3 5TD
PODIATRUST Southwick
33 Southwick Square
Southwick
BN42 4FP
Range of Chiropody Services
Complimentary Health Therapies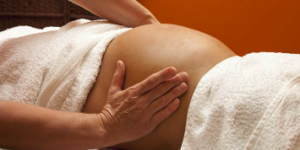 NEW! At Southwick Clinic, a range of complimentary health therapies including Relaxation, Sport, Senior Living, Body Re-alignment  (The Bowen Technique) Reflexology, deep Tissue Massages and Maternity Therapies.